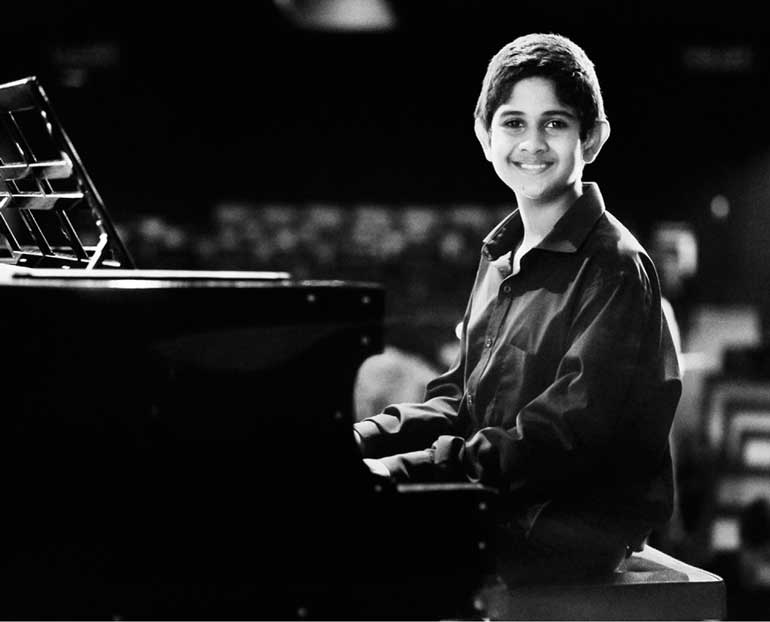 The upcoming concert, 'PEACE' is being organised with the intention of supporting two very important charities. 
The event at the Lionel Wendt on Sunday 14 August 2022 at 7 p.m. will feature special guest friends, choirs, and pupils of Haasinee Halpe Andree in an initiative to bridging peace between the Muslim and Catholic communities, in memory of the Easter Sunday attacks of April 2019.
The concert will donate all proceeds after expenses towards the medical aid of the surviving children of the Easter Sunday attacks in collaboration with Seth Sarana Caritas, while equally contributing towards Golden Path Mothers Hostel, a Muslim Elders Home based in Ratmalana.
This evening aims at unifying these two cultures through collaborative efforts, with music.
Christian hymns, Muslim songs, as well as Muslim-Catholic collaborations will be a special feature.
Featuring special guest artists, the Muslim Choral Ensemble, as well as Zahara Mohamed, Zainab Wahid, Erandi Madushika, Sulara Nanayakkara, Akhry Ameer, and Thulasi Gunawardana among others.
Audiences will be treated to a varied range of repertoire from classical music to Arabic, Sinhala and Tamil popular songs. The audience can look forward to joining and singing along with some well-known tunes.
In order to make this event accessible to all, the concert will be live streamed apart from being held at the Lionel Wendt on Sunday 14 August 2022 at 7 p.m. "We also have a mask policy indoors to ensure the audience is at the least possible risk, and have made arrangements for sanitisation at the doors to the theatre," the organisers said. 
Don't miss out on this creatively driven evening of poetry and music. To book tickets or to contribute towards this initiative contact Soraya on +94 766 973 915.
– Pix by Faz Markar