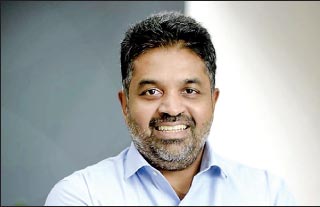 Sysco LABS Sri Lanka Managing Director Shanil Fernando
---
Sysco LABS was recently recognised by LMD Magazine as one of Sri Lanka's Most Respected Entities for 2022. This year marks the first time that Sysco LABS has been ranked in the top 100.
Sysco LABS is the captive innovation centre of Sysco, a Fortune 500 company and the world's leader in foodservice. Sysco LABS specialises in delivering technology that powers Sysco's global systems – from enterprise-grade technology to solutions that revolutionise the way Sysco connects with its customers, impacting millions of people around the globe. 
Speaking about the ranking, Sysco LABS Sri Lanka Managing Director Shanil Fernando said: "We are honoured to be ranked amongst the top 100 for the first time, especially since we are one of the younger brands on the list. Our story is built on the ingenuity and innovation of Sri Lankan engineering talent, and we will continue to deliver technology that impacts the future of the global foodservice industry. Despite different challenges during the past year, we have successfully continued to grow our operation and contribute to Sri Lanka's IT export offering."
Sysco LABS is focused on cultivating a mindset of continuous improvement across the organisation and fostering an innovation-based engineering culture. Sysco LABS' precision-driven technology enables Sysco to fulfil its purpose of "connecting the world to share food and care for one another."
With more than 71,000 associates, Sysco LABS operates 333 distribution facilities worldwide and serves more than 700,000 customer locations. Sysco LABS's engineering teams based out of Colombo, Sri Lanka and Austin and Houston, TX, innovate across the entire food service journey – from the enterprise-grade technology that enables Sysco's business, to the technology that revolutionises the way that Sysco connects with restaurants and the technology that shapes the way those restaurants connect with customers.