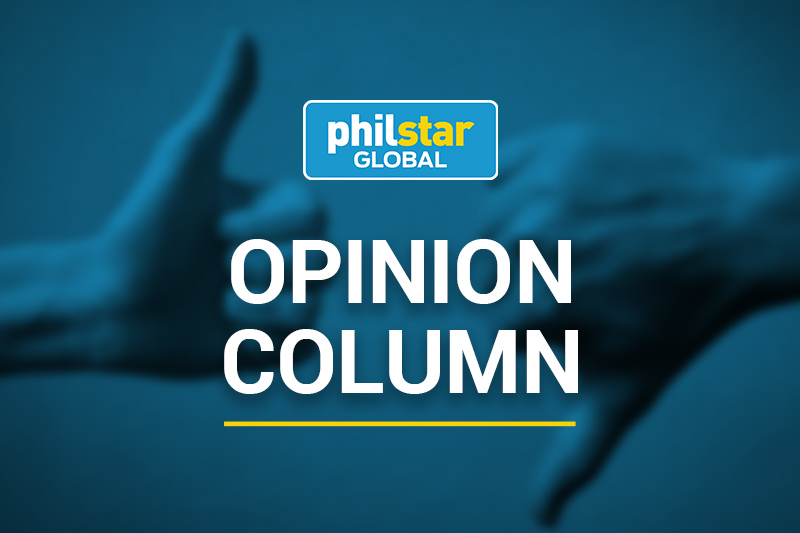 Bonifacio: revolutionary, nationalist, philosopher
There are many articles about Bonifacio and the Katipunan. However, I have always felt that not enough has been written about Bonifacio's role in beginning this organization that began the Philippines' war for independence. There is also an image of Bonifacio as a non-intellectual compared to the "ilustrados" like Rizal, Del Pilar and others.
I was able to learn more about the actual beginning of Katipunan and the role of Bonifacio in the book THE LIGHT of LIBERTY: Documents and Studies on the Katipunan, 1892-1897 by Jim Richardson, a London-based scholar whose research focused on Philippine nationalism and radicalism in the 19th and 20th centuries. This book included 73 Katipunan documents seized by the Guardia Civil in Manila in 1896-1897 and locked away for decades in the Spanish military archives.
There are a few documents concerning the founding of the organization; but their authorship was unknown. It was theorized that Andres Bonifacio, Pio Valenzuela and Emilio Jacinto were the ones who authored most of the founding documents.
The first major document is one that should be studied by all students. It is written in Tagalog and the title is "Kasaysayan." The document is too long to be reprinted here. There is an English translation and here are the opening paragraphs:
"There is a country that is ruled by wickedness and cruelty; the laws are worthless and what prevails is the rule of the mighty. And yet this  country is sacrificing blood and life for the honor and glory of its rulers, just to be called brother or child. Its wealth, life and honor are at the disposal of people with evil desires. For more than three centuries it has suffered hardship and wearisome deceit: a record not of tolerant benevolence, but of callous neglect.
"This country is ours; this chronicle of oppression is ours. A country full of suffering, to the extent of slavery. Oh Philippines! How wretched you are! Oh country of our birth! Had she wanted you to progress, she would have given you advantages over other people; had she desired your welfare, she would have treated you like a favored child. But she has not treated you like this. You have been persecuted; you have suffered despicable punishments and grave injustices…"
In this document there is already a cry for revolution: "Whereas to defend and love one's country is not a crime, especially if she is suffocated and enslaved by her rulers as is happening now.
"Whereas a people whose interests, needs and true and genuine desires are under relentless attack has just cause to bring down the leaders or rulers who believe in such a way and that if this eventuality arrives it is not lawless or traitorous, but the defense of true reason, and a revolt against the flame of hardship."
When I read this document called Kasaysayan, I understood why the Spanish and American colonizers really tried to stamp out the memories of the organization. The story is that the Americans tried to downplay the role of Bonifacio because of his revolutionary fervor.
The secret society was formed on July 7, 1892 at 72 Azcarraga in an accesoria occupied by Deodato Arellano. In order to maintain secrecy, the initial members were formed into triangles, limiting their communications to their triangle. There were four initial triangles. The first triangle was composed of Andres Bonifacio, Ladislao Diwa and Teodoro Plata. The second triangle had as its members Ciriaco Bonifacio and Restituto Javier. The third triangle was formed by Ladislao Diwa with Teodoro  Gonzales and Roman Basa. The fourth triangle had Teodoro Plata with Briccio Pantas and Valentin Diaz. The system had interlocking memberships with a member of one triangle forming a triangle with new members.
On Christmas Eve, 1894, the members of the KKK Supreme Council and heads of the KKK councils and branches cast their votes for the four most important positions in the organization: president, secretary, fiscal and treasurer. According to Richardson, these were the results of the election:
"For each position there were three candidates. In the voting for president Bonifacio came ahead of Jose Turiano Santiago; for secretary Emilio Jacinto came ahead of Restituto Javier and a person known only by his alias 'Pangsalot'; and for treasurer, Jose Turino Santiago came ahead of Vincent Molina and Andres Bonifacio."
These results were subjected to a final vote of the rank and file. The final outcome was Bonifacio as president, Santiago as secretary, Jacinto as fiscal and Molina as treasurer.
One of the most known writings of Bonifacio is the "Decalogue" which sets out the duties of KKK members. There are many portions of this documents that are so applicable today. Here are some examples:
"One of the foremost rules here is true love of the native land and genuine compassion for one another.
"Poor, rich, ignorant, wise – here all are equal and true brethren."
As part of the Decalogue, Bonifacio included what he called "Teachings of Katipunan of the Sons of the People." Here are examples:
"A life that is not dedicated to a great and sacred cause is like a tree without a shade or a poisonous weed.
"Be their skin dark or pale, all men are equal. One can be superior to another in knowledge, wealth and beauty – but not in being."
We celebrate Bonifacio's birthday on Nov. 30. He was a revolutionary with a vision; but he was also a nationalist who loved his people and a philosopher who sought to spread lessons through his writings, letters to comrades and speeches.
*      *      *
An invitation for online writing classes: Young writers' hangout, Dec. 5 & 12, 2-3 p.m. Contact writethingsph@gmail.com. 0945.2273216
Email: elfrencruz@gmail.com