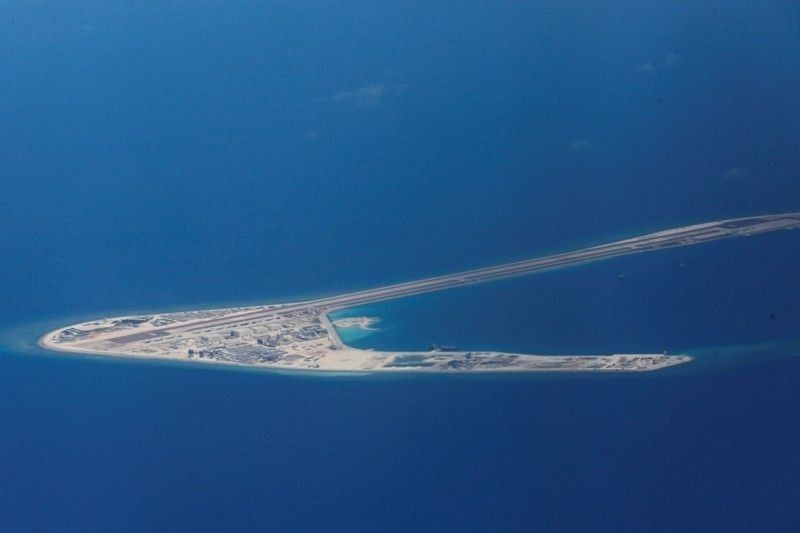 Paolo Romero
(The Philippine Star) – June 12, 2021 – 12:00am
MANILA, Philippines — The Duterte administration's actions on the West Philippines Sea (WPS) are confusing to both Filipinos and allies, and weaken the country's efforts to defend its sovereignty over the resource-rich waters amid China's moves to control the area, retired generals warned yesterday.
"First, we must have only one position even as we continue to defend our interest in the WPS. We must not have differing stands, and that's what we're hearing now, and we would all be confused and that would weaken us," former senator Rodolfo Biazon said.
Biazon, a former chief of the Armed Forces, recalled that in 1969, he was part of the Philippine Marines task force which occupied and gave Filipino names to islands in the West Philippines Sea.
In 1981, he led efforts to establish a runway and civilian community in Pag-asa Island, the country's biggest occupied area in the West Philippines Sea.
Biazon, one of the authors of the Baselines Law of 2010, said the confused tack – if intended – would not work as China would only use it to solidify their claim and the situation become even more untenable.
"We can have many friends, secure allies but it appears they're also confused. We need allies. If we're confused, the more they're confused, and then how can we form a coalition of nations to face the challenge posed by the Chinese government there?" he added.
His views were also shared by retired general Eliso Rio, former head of the military's electronics and communications branch and undersecretary of the Department of Information and Communications Technology (DICT).
"As our nation prepares to celebrate Independence Day, let us remember how we, Filipinos, more than a century ago, stood up to challenge a much stronger power in order to be freed from subjugation and bullying. Today, we face a real threat to our national security. China's transgression of Philippine sovereignty and sovereign rights in the West Philippine Sea in violation of international law jeopardizes our future," Rio said.
Rio, one of the leaders of the Advocates for National Interest (ANI), also urged Filipinos to unite and "rally to our flag in assertion of our rIghts" in the West Philippines Sea.
"Notwithstanding the country's peaceful overtures, China employs coercion and intimidation to expand and maintain its unlawful presence in the WPS as seen in Julian Felipe Reef, Ayungin Shoal, Panganiban Reef and Bajo de Masinloc," he added.
Rio stressed that the Philippines has allies, partners and friends willing to share the burden to keep a secure, stable and free-flowing trail to the South China Sea.
For her part, Sen. Risa Hontiveros lamented that until now, over 200 Chinese maritime militia vessels have swarmed the West Philippines Sea.
"China continues to deny our vessels access to the WPS despite numerous diplomatic calls for her to comply with international law and leave," the senator said, calling it "an insult to Philippine independence and affront to our forefathers."